Two thrash bassists team up!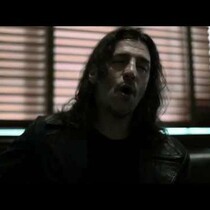 Posted March 13th, 2014 @ 10:59am
Altitudes And Attitude, the band formed by thrash bassists David Ellefson of Megadeth and Frank Bello of Anthrax, have released a video for their track Tell The World.
The song is taken from Altitudes And Attitude's three-track self-titled EP, released in January, when Ellefson predicted the material would surprise fans.
He said: "They would never suspect that a couple of metal bass players would have songs like these inside of us. It's exciting to write melody with diversity while still pushing the limits of lead bass playing."
Altitudes and Attitude also includes Jeff Friedly of A Perfect Circle on drums and Gus G guests on guitar. What do you think of it?



)