Devo seeks help for deceased members family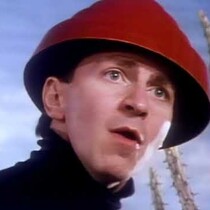 Posted March 4th, 2014 @ 11:00am
Devo have asked fans to help the family of late guitarist Bob Casale, who died suddenly last month. He suffered a fatal heart attack aged 61 - and he passed away without life insurance or a will.
The band have launched a crowd-funding effort to raise $100,000 to assist his wife and children, with over $15,000 already secured. Devo webmaster Michael Pilmer says:
"This has hit the Casales hard. Expenese are not limited to funeral expenses, but include medical and hospital bills and for general expenses in the absence of Bob. We're doing everything we can to soften the impact of his death."
Casale's brother and Devo bandmate Jerry has reported they're still considering the 40th anniversary tour that had been under discussion, and if it goes ahead some of the profits will be given to the fund.