Check out Linkin Park's new vid then make your own!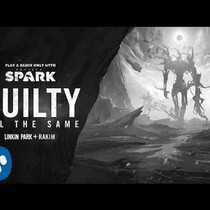 Posted March 27th, 2014 @ 11:08am
Linkin Park doesn't just want you to watch their new music video, they want you to play with it. The band's new clip for "Guilty All the Same" is an interactive six-minute video game that was created in the Windows/Xbox game-maker program Project Spark.
In an interview Linkin Park members Joe Hahn and Mike Shinoda explained that the idea for the video came last year after Hahn attended the annual E3 video game convention, where he came up with the idea of making their next video a game.